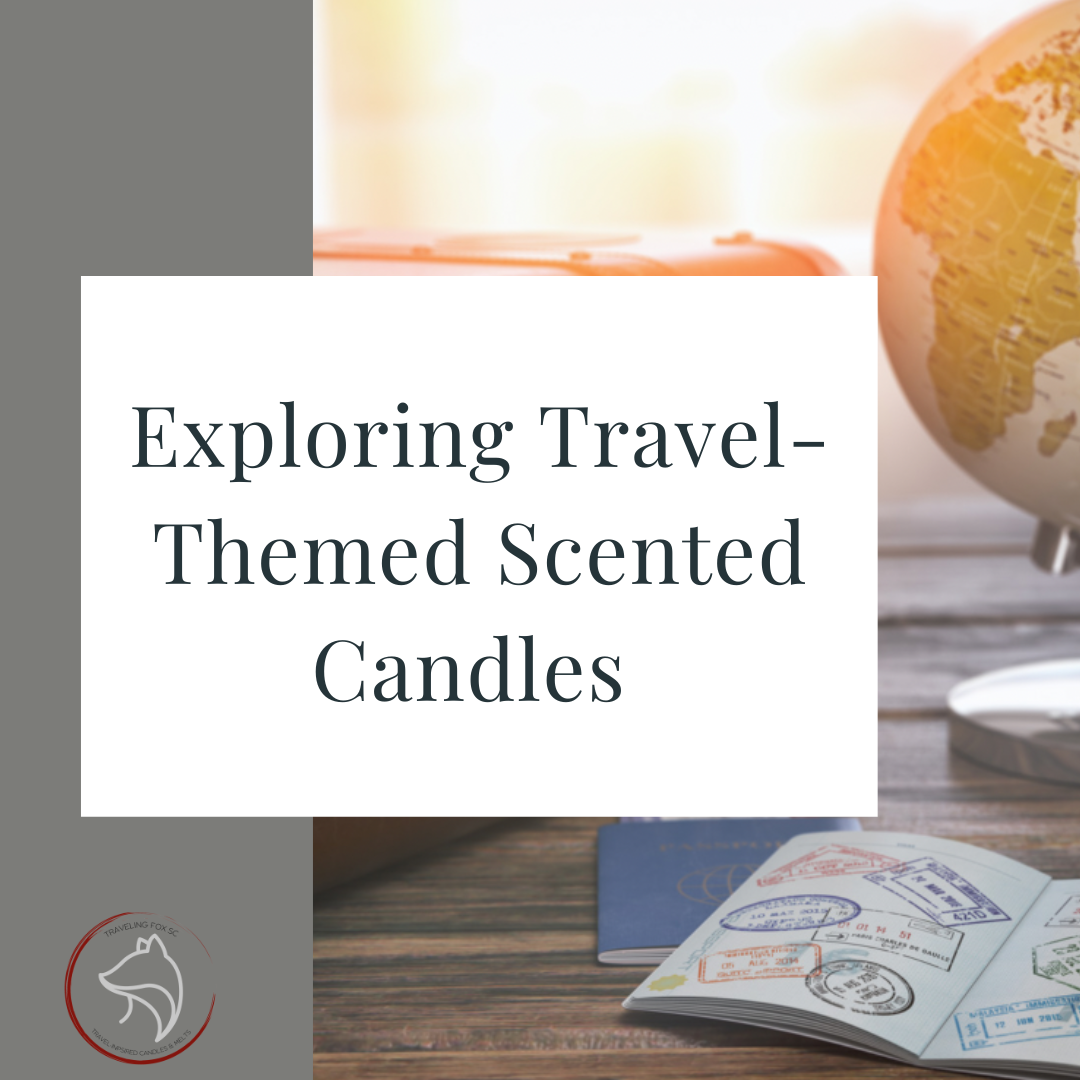 Our sense of smell holds a remarkable power to evoke memories and emotions. It's the sense most intimately tied to our recollections. From this intimate connection between scent and sentiment, the idea of travel-inspired candles was born. These scents promise to transport you, rekindling tucked-away memories, and igniting your wanderlust. Crafted by hand, these scented creations draw inspiration from destinations around the world, allowing you to embark on a journey from the comfort of your own home.

Why Travel-Themed Scented Candles Make Exceptional Gifts

Candles serve many purposes, from illuminating a room to setting the perfect mood. However, they also make wonderful gifts, especially for those with a passion for travel. Finding that ideal gift for friends and loved ones can be a challenge, requiring time and thought. Yet, travel-inspired scented candles present an ideal solution, consistently well-received. Whether as a keepsake for a travel enthusiast or a wax melt for the perpetual wanderer who can't have an open flame, these candles offer a thoughtful gesture. You're not only gifting a fragrance that will transform their space but also helping them relive cherished travel memories. Moreover, our travel candles and melts cater to various budgets, allowing you to purchase a meaningful gift for under $20.00.

What Makes Our Candles Truly Unique

Our candles stand out in several remarkable ways. Firstly, we are small veteran and family owned business and we take great pride in carefully curated scents that take you to far-off destinations. Secondly, they are a product of our own wanderlust, inspired by the places we've traveled and the memories we've gathered along the way. With each flicker of the flame, our candles don't just fill your home with captivating scents; they also share a story of wanderlust, taking you on a journey without leaving your living room.

Our fragrances, like Irish Countryside, Venetian Peach Bellini, and German Apple Strudel; these scents embody the spirit of our adventures, inviting you to explore the world through aroma. Crafted with precision, we use soy wax and clean fragrance oils, along with wooden wicks, ensuring a clean, soot-free burn that is a delight to your senses.

Choosing our candles isn't just about infusing your space with captivating fragrances; it's about embracing the essence of travel and storytelling. It's an opportunity to share in the wanderlust that fuels our creations.
Why You Deserve a Travel-Themed Candle Today

Tired of the same mundane scents that permeate your daily life? Yearning for a home that feels like a getaway? Look no further. A travel-inspired candle is your ticket to infusing your living space with the ambiance of far-off places. Whether you're an adventurous soul or simply seeking a break from the ordinary, these candles offer a sensory escape. Moreover, they make splendid gifts for fellow travelers or those harboring dreams of exploration. So why wait? Treat yourself to the allure of a travel-inspired candle today and embark on a fragrant journey without leaving your abode.