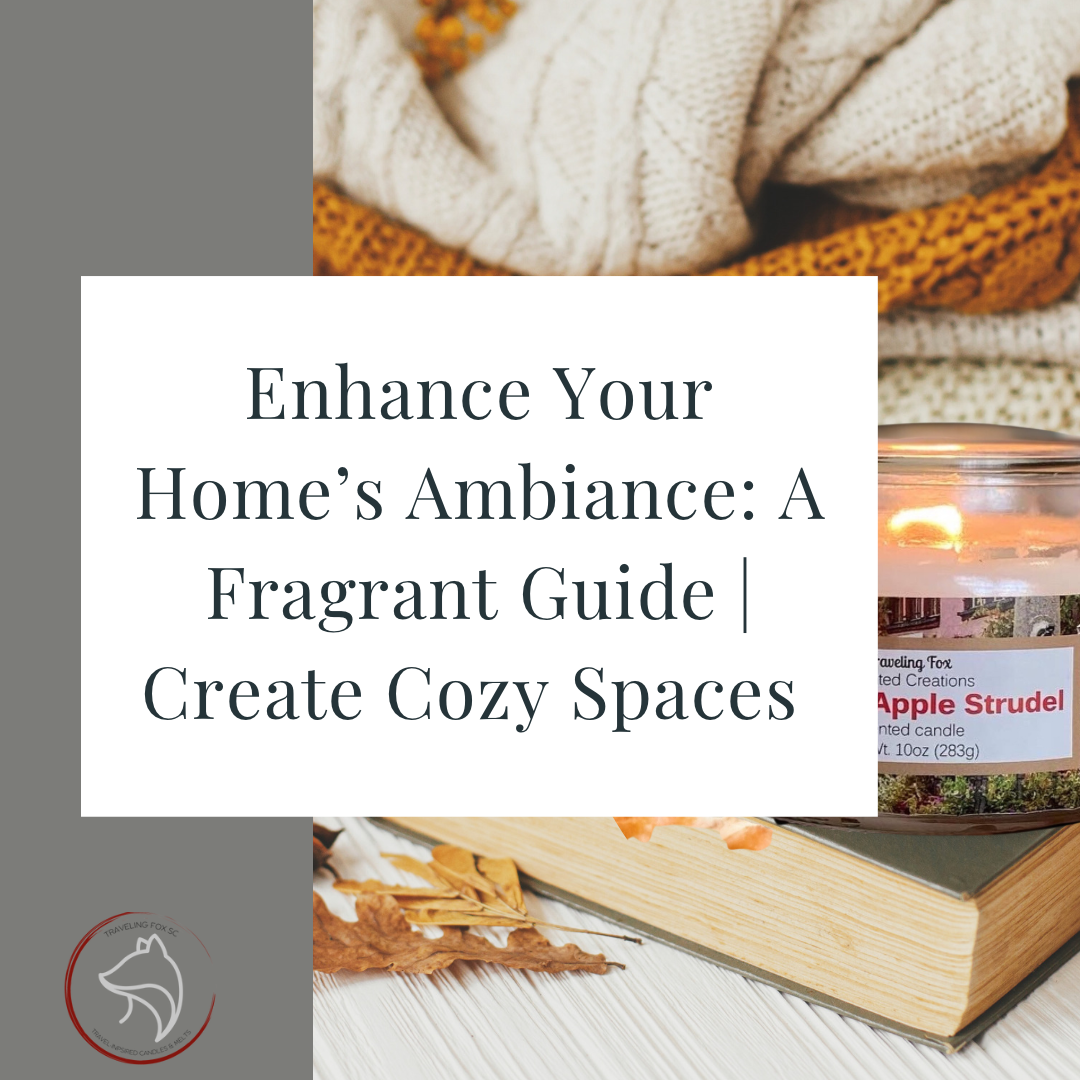 YOUR GUIDE TO MAKING YOUR HOME SMELL AMAZING! 
How to make each room in your home feel cozy and welcoming.
One of the reasons we love candles and wax melts is they can make your home smell amazing.  One of the things I take pride in is having an amazing smelling home.  Not only is it an extension of personal interior design, but it also plays a significant role in creating a welcoming and cozy atmosphere for ourselves and our guests. With the holiday season coming up, visits from friends and family are also in store. 
Here are our tips to keeping each room cozy:
1.THE LIVING ROOM:
Incorporate depth into your living room's ambiance by layering scents that complement its furnishings. For the fall season, embrace classics like Pumpkin, Cinnamon, and Apple, evoking the cozy essence of baking and woodsy landscapes. Place wax warmers strategically throughout your home, and consider adding candles like Irish Countryside to enhance those woodsy notes and German Apple Strudel for the baking scents.
2.THE DINING ROOM:
The dining room often serves multiple purposes, from family meals to homework sessions and creative crafting. To create an all-around inviting atmosphere, we recommend our Night on the nile radiating warmth and coziness.
3. THE KITCHEN:
Infusing your kitchen with delightful fragrances need not be overwhelming. Embrace fruity and baking scents like German Apple Strudel, to make it seem like you've been baking up a storm. Your guests will be convinced!
4.BEDROOMS OR GUEST ROOMS:
Tailor the scent in your bedrooms or guest rooms to match the desired mood. Freshen up your linens with room and linen sprays, and wax warmers for a subtle yet immersive fragrance experience, all without the worry of an open flame.
5.THE BATHROOM:
The bathroom serves as both a functional and relaxing space. Choose scents like citrus, fruit, floral, or robust wood to create a refreshing environment. Use reed diffusers, wax melts, and room sprays for a multi-layered fragrance experience. Keep an amazing-smelling hand soap on hand to leave a delicate, lingering scent on the skin.
TO KEEP A GREAT SMELLING HOME ALL-AROUND:
Creating a lasting impression in your home is a breeze. Start with candles, layer your scent with wax melts around the house. Lastly, just before your guests arrive, use room and linen spray for a quick refresh to ensure your linens continue to exude a delightful aroma. Welcome your guests to a fragrant haven they won't soon forget!